Today's the day - our new album "VR" is officially released. The press reviews so far are almost universally good/great. The reaction from fans has been superb - thank you! We're proud to finally get the album out there. We recorded it back in January & it took this long time to line everything up to get to release date. Big thanks to our label, Rocksector Records, for grafting behind the scenes to help us make this happen.
Have you got a copy? If not we currently suggest Amazon.co.uk as both HMV & Play have sold out on pre-orders. They'll be getting the album back in but for the time being Amazon have stock available. Here's a link :-

Also, the new "VR" T-shirts are now available from the band's website at
www.furyuk.com
. Here's an image to give you a good idea what they look like, with Mark Wilkinson's amazing album cover design on the front, then the band name & album track listing on the back. Hope you like!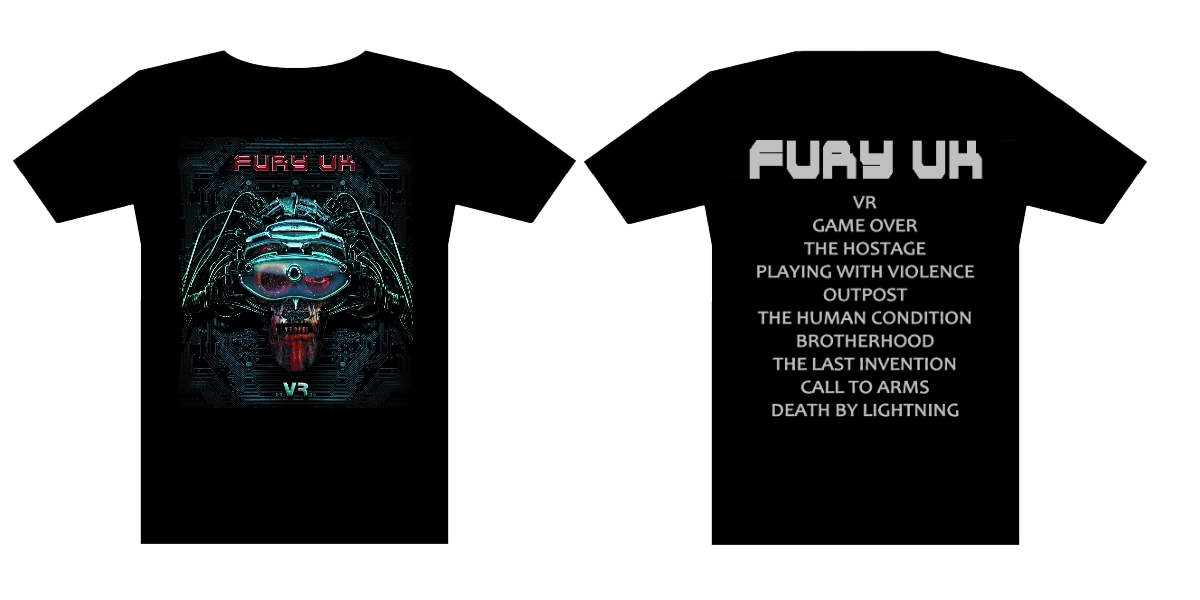 Thanks a lot.
Hail!
Fury UK