We play the Purple Turtle, Camden Town, North London, on 5th August. Looking forward to this, always a blast at the Turtle, great sound, people & atmos.
Full line-up :-
Praying Mantis
www.myspace.com/prayingmantisrock
New wave of British heavy metal legends, originally from the mid-1970s. Currently riding a crest given their recent comeback album "Sanctuary" which is receiving great reviews including Classic Rock magazine.
Fury UK
www.myspace.com/furyuk
- that's us! You know all about us don't you? By the way, our album's doing OK too! ;)
Core of Nation
www.myspace.com/coreofnation
. Our metal brothers from Stockholm, Sweden. Our labelmates at Rocksector Records, who released their debut official album last year entitled "Machine World". We've shared a stage (& the occasional beer) before & they're a great band & great blokes.
Advance tickets are priced at £5, or £7 on the door. Available from Ticketline.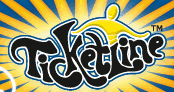 Hope to see you all there.
Hail!
Fury UK