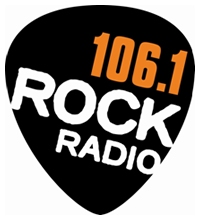 We're well chuffed to have been voted top "Future Classics" band this week at Rock Radio Manchester 106.1FM. We didn't originally realise we'd been put forward for this but major major thanx to everyone who voted for us & to Rock Radio for nominating the band. Awesome!
One of our songs gets airplay tonight on Paul Anthony's show (7.45pm - Midnight) & we get to be interviewed on the same show.
Make sure you tune in! - listen on FM 106.1 or click on the image above to go to the station online.
Rock on!!!!
Fury UK
xxx