As we reported yesterday Fury UK are delighted to be winners of the Rock Radio Manchester (106.1 FM) "Future Classics". The band was nominated by Rock Radio but the final outcome was on a public vote. This was celebrated with airplay (Friday 6th June) for one of the band's songs "Manslaughter" & an interview with DJ Paul Anthony on his show.
To listen to clips from the interview please go to the band's MySpace at http://www.myspace.com/furyuk & check out the blog "Listen To The Rock Radio interview clips here"
To tune in to Rock Radio Manchester on your radio it's 106.1 FM or to listen online just click on the image below to go to the station's website.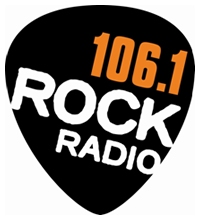 Thanks again to everyone who voted for the band, we apparently achieved 74% of the total votes cast. Also thanks to everyone who took the trouble to email & text into the show with your comments - awesome! Finally, thanks to Rock Radio & Paul Anthony for setting this up & for supporting bands in this way.
Fury UK
xxx